November 9 2011
Reflections of a Triathlete

     Reflection-Something such as light, radiant heat,sound or an image that is reflected; a fixing of the thoughts on something, careful consideration.
    
     A few weeks ago I completed my last triathlon of the season and it was a challenging event. Being my last event always stirs up many emotions for me. I am usually a little sad that the season is over, but hopeful for the next season. Pinehurst Olympic Triathlon was a wonderful way to end my season. Rolling hills on the bike and run; a clean, clear lake with beautiful homes surrounding it and a golf community that provided a beautiful venue while I tortured myself one last time will keep me coming back to this race.
     During the swim I was challenged by the glaring sun reflecting on the lake, but rather than cursing the sun I suddenly was overcome by the beauty of the morning. I was reminded of my grandmother and my aunt who I have recently lost and realized how lucky I was in that moment to be in the warm water even if it was a bit rough from the winds. I realized that with each arm stroke I was gaining momentum to the shoreline. The sunlight was blinding, but it didn't blind my spirit. I felt a sense that my aunt and grandmother were with me guiding me through the light to the bike transition. This was living; feeling the waves, the cold water, the sunlight in my eyes, the cool morning temperatures- all examples of life and experiencing these elements keeps me coming back for more. I could have slept in and been home drinking a cup of coffee, but why sit on the sidelines when you can be in there," in it?" It's a privilege to be a triathlete and the ability to participate is never taken for granted as it is a gift that I reflect on regularly. As I've written before, I ,"tri," for those who can't.
     The bike and the run lead me through the beautiful Pinehurst community and while the hills challenged me, I enjoyed the cool temperatures of the day, especially during the run when I so often overheat. I always like to talk to people on the run. During Pinehurst, I talked with a man that was in his sixties. The cool thing, or maybe not so cool, is that your age is marked on the back of your leg. I am always so inspired to see all age groups out there participating in the field of triathlon. The man that was in his sixties expressed that he was tired when I asked him how it was going. But then he said," I keep doing this because of how I feel afterwards." I nodded and told him I felt the same way. Whatever his reasons were for feeling good after he didn't say, but I had a pretty good understanding of what he meant. When you are done it is a feeling that something great was accomplished in a morning. Rather than watching TV or drinking coffee or perhaps having breakfast, there is something great about knowing that your body travelled a long distance (37.2 miles in this race) in a morning using arms, legs and a bike. Through this,"play," I feel like a child again. Competing in triathlon gives you strength to get through tougher things in life.
     I met another guy on the run who was closer to my age and he,"carried," me for about four miles. He kept me going by talking with me. What I learned from him was that he was a," weekend warrior," type of athlete. He said he didn't train much but rather just came out to the events and did them. I was impressed with his ability as at mile four he increased his speed and took off; probably tired of talking to me. What stuck with me was that he said he'd rather be,"spending time on the weekends playing and fishing with his son," so he doesn't put in as many training hours as he should. I could relate to that philosophy as my race schedule is always around my family.
     Part of reflecting is also realizing how thankful I am to be able to share my stories and to have people that believe in me and support my efforts as an athlete. I can't say thanks enough to my friends at HydroWorx for believing in me. I believe in water therapy and would recommend an underwater treadmill at every gym in the country. The people behind  HydoWorx are visionaries in the sports medicine industry, much like Steve Jobs was a visionary in technology. Recently, they put an underwater treadmill in the Keefer home that was featured on ABC's Extreme Makeover:Home Edition show. One of the family members featured on the show is a paraplegic that needs therapy and HydroWorx installed one of their pools right in the home. The power of water therapy is so incredible. The show featured another man with a disability that is now walking as a result of one of the pools.
     Beyond reflecting on my last race, I began to reflect on the challenges faced by my family over the last six months. We recently relocated back to North Carolina after a five year stint in Pennsylvania. Although we were returning to an area we call home, we were leaving behind new friends that we'd made and traveling far away from family members again. Moving across country is no easy task,especially when you have children. "Setting up shop," is an adventure, but hard work. Relationships/friendships from the past have changed as well and so our old life was a bit different. We moved back to our,"home," but things had changed over five years. Again an adjustment had to be made for all of my family. Through it all, the swimming, biking, and running kept me on task. Sounds crazy, but when you have a checklist of things to do and follow it, voila it happens. I train for triathlon that way and live my life that way. The workouts were a great release in between packing, unpacking, setting up my kids in school and sports, DVM visits. et cetra.


     This blog is more than a blog about a girl who loves triathlon. This is about life and how triathlon shows up in my life. I am reminded of my brother-in-law, Dr. Frank McCluskey, who wrote a book called Thoughts on Fire; a book about being a fire fighter. In his book, his life was brought full circle by his passion for fighting fires and the relationships he developed doing so. It is not much different than what I am trying to convey in My Tri Life; do what you love and love what you do. I am lucky enough to have figured out my mantra and I am only middle aged. Thankfully, I still have half a life to go.



Pinehurst Triathlon Swim Transition
Tri- On Friends,
Kelly  
Pinehurst Triathlon Run Transition




?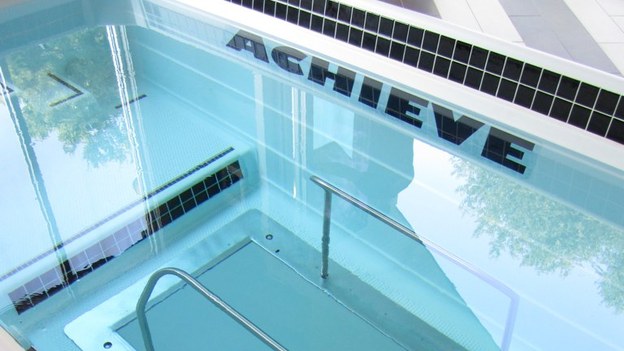 HydroWorx Pool at Keefer home featured on ABC  Extreme Makeover Home Edition

?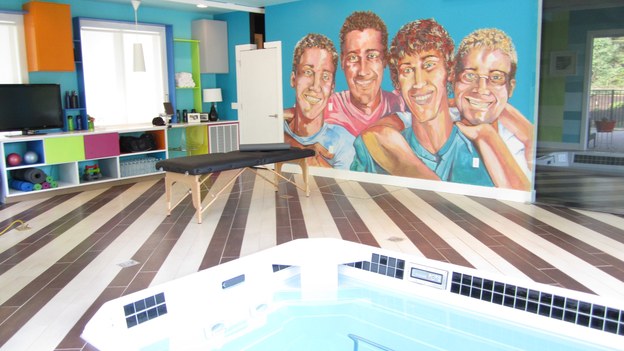 HydroWorx Pool featured on ABC  Extreme Homemaker Home Edition